The Guardian Newspaper "Never allow yourself feel like you can't do anything – Bola Banwo.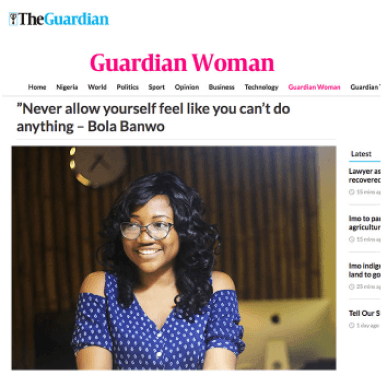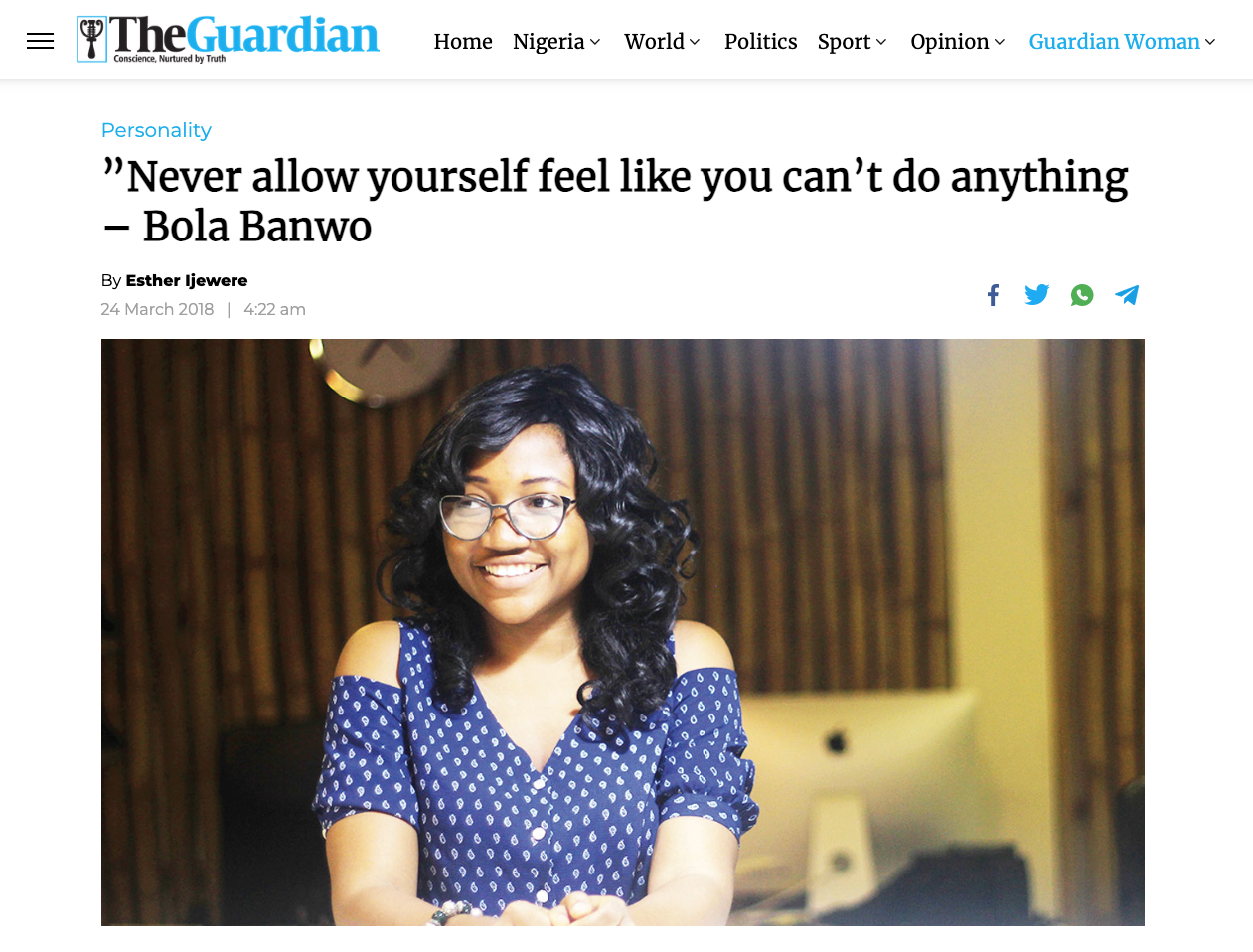 Bolanle Banwo is a brand Identity designer from Lagos, Nigeria. She helps brands tell compelling stories via creative designs. Much of her work is centered around helping small and medium businesses create smart impressions and build strong identities via good communication designs. Bolanle is the Founder and Lead Creative at the Female Designer Movement, an initiative she launched with a mission to train and equip women with design skillset and thereby help increase the number of women in the Nigerian Technology ecosystem. She shares her story and the inspiration behind her initiative in this interview.
Growing Up
I have always loved Art and Art related subjects right from nursery school. I found myself always illustrating on paper and anything I could find. I drew so much all my school notes were filled with drawings from the back. For me drawing came naturally and it was a way to ease myself. I think all those experiences contributed in preparing me for today.
Meet Me
I'm Banwo Omobolanle , a Brand Identity, User Interface / User experience designer, Illustrator and Animator. I am the Founder and Lead Creative at The Female Designer Movement, an initiative borne out of my desire to see more women actively involved in the Nigerian Technology / Design ecosystem.
I'm also a lover of good food and I hope to travel to china soon to have a plate of their locally made noodles in spicy soup.